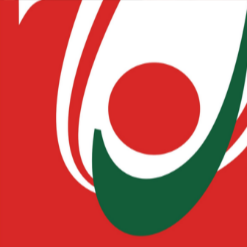 The Faculty of Agronomy organizes a workshop within PASTINNOVA project
Under the auspices of President Bassam Badran, and within the project (PASTINNOVA) - Innovative models for a sustainable future for Mediterranean grazing systems, the Faculty of Agronomy organized the first national workshop on 18 May 2023 for parties related to rangeland management, in the Central Administration Building / Museum.
The workshop was attended by the faculty team headed by Dean Nadine Nassif, the coordinator of the Lebanese team in the project and the head of the Plant Production Department at the faculty, Dr. Lamis Chalak, experts in rangeland management and representatives of nine national institutions: Ministry of Agriculture / Directorate of Rural Development, Agricultural Research Service, Notre Dame University, PRIMA MountainHer Project, Women Association of Deir El Ahmar (WADA), Skaff Estate Ammiq, Estate farms for small ruminants, Akoury Farm, and Friends of the Cedar Forest Committee.
The workshop was inaugurated with a speech by President Badran, in which he noted the importance of the project from a scientific and developmental point of view, and the role of the Lebanese University and the project team at the Faculty of Agronomy in implementing its activities, expressing his full support for the completion of the project in all its phases.
Dean Nassif discussed the importance of interdisciplinarity to understand and develop rangeland management in Lebanon, including scientific research, and the pivotal role played by the Faculty of Agronomy in this sector, in addition to the legal aspects of protecting these rangelands in a sustainable manner.
The attendees agreed to participate in the virtual meetings of the specialized groups from the different countries of the project, in order to discuss and evaluate innovative models of rangeland management in the Mediterranean countries.
It is noteworthy that the (PASTINNOVA) project is funded by the European Commission - (PRIMA-2021) program to support scientific research and innovation in Mediterranean countries, and is being implemented in Lebanon, Greece, Cyprus, Italy, Spain, France, Croatia, Slovenia, Turkey, Algeria, Morocco and Tunisia (for a period of three years, starting from May 2022).