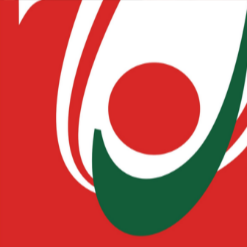 The Faculty of Pharmacy obtains the academic accreditation from Hcéres for two of its programs
The High Council for Evaluation of Research and Higher Education (Hcéres) has granted the Faculty of Pharmacy (FP) of the Lebanese University (LU) a certificate of academic accreditation for two of its programs for a period of five years, starting from 2022.
The accreditation decision concerns the following programs
- PharmD Degree;
- Doctor of Pharmacy Practice (DPP).
The Hcéres based its decision on a number of criteria, including:
- The specialized and structured training offered by the FP, in French and English, to deepen students' professional skills.
- The size of the FP teaching staff (all professors hold a PhD degree and are active in the research field), which allows for the deepening of students' research and analysis methodology.
- Local and international partnerships established by the FP with health institutions and organizations, research laboratories and institutions related to the pharmaceutical industry.
On the basis of a set of indicators relating to success rates and professional insertion in the job market, the Hcéres considered that the FP strives to adopt a quality approach that is well anchored in its mission to ensure quality education and training.