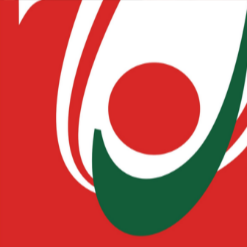 FEMS Microbes publishes a study conducted by the LMSE
The international journal "FEMS Microbes" affiliated to the University of Oxford has published a study conducted by a group of researchers from the Microbiology, Health and Environment Laboratory (LMSE) of the Faculty of Public Health (FPH) and the Doctoral School of Science and Technology (DSST) at the Lebanese University (LU), entitled: "Analysis of pCl107 a large plasmid carried by an ST25 Acinetobacter baumannii strain reveals a complex evolutionary history and links to multiple antibiotic resistance and metabolic pathways"
Acinetobacter baumannii is a known antibiotic resistant bacterium, which has prompted the World Health Organization (WHO) to classify it as a priority pathogen for research and development of new antibiotics.
Given the importance of the topic, a group of LMSE faculty and graduates, consisting of Rayan Al Rafei, Monzer Hamze, Marwan Othman, and Ahmad Al Atrouni, conducted research on the whole-genome analysis of an antibiotic-resistant Acinetobacter baumannii isolate from a Lebanese patient, in cooperation with researchers from the Australian Institute of Microbiology and Infection and the University of Technology, Sydney.
The research focused on studying the isolation plasmid, which is a small circular (DNA) that carries various genes, including antibiotic resistance genes. The importance of this plasmid lies in the possibility of its transmission between bacteria and thus the spread of antibiotic resistance.
The study was not limited to the analysis of the plasmid alone, but also demonstrated the presence of many plasmids in the "Acinetobacter" linked to the plasmid in question and characterized several of the genes present in the plasmid types.