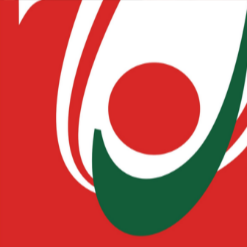 The FI celebrates the graduation of students for the academic year 2021-2022
Under the auspices of President Bassam Badran, the Faculty of Information (Branch 2) organized a graduation ceremony on 30 June 2023, for undergraduate students for the academic year 2021-2022 in journalism and media sciences, public relations, advertising and marketing, data science and information management.
The celebration was attended by the Dean of the Faculty of Information, Dr. Ibrahim Chaker, the director of Branch 2, Dr. Nisrine Zammar, and a number of professors, employees, and parents of students.
President Badran delivered a speech to the graduates in which he affirmed that for more than seventy years, the Lebanese University has made an effective contribution to the development of society and the enhancement of the production cycle, graduating engineers, physicians, media professionals, jurists, teachers and economists who formed the middle class and which had the greatest credit for strengthening the stability of society and the country.