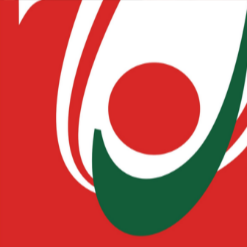 ISS concludes the first phase of the training workshop on visual and auditory anthropology
The Research Center of the Institute of Social Sciences (ISS) concluded the first phase of the training workshop on visual and auditory anthropology within the framework of the project "Viral Propagation and Social Dynamics", under the supervision of Dr. Michel Thabet and Dr. Nicolas Puig from the National Center for Scientific Research (CNRS) - France.
The workshop was organized in cooperation with CNRS - Lebanon, the Institute of Research for Development (IRD) and the French University Foundation through the National Research Agency (ANR).
The dean of ISS, Prof. Marlene Haidar, attended the workshop and expressed her satisfaction with the existing cooperation between the laboratories of the Research Center and the international experts, which will enable the students of the institute to acquire the scientific knowledge required in their specializations.
The dean reminded the mission of the institute, which is focused on the formation of real knowledge in its students by providing them with a lot of knowledge in a short time with international experts with experience in the fields of research and multiple social areas.
For her part, the coordinator of the "Viral Propagation and Social Dynamics" project, Dr. Loubna Tarabay, said that this week-long training workshop provides students with theoretical content on the emergence of visual anthropology, the mode and mechanism of its use, and its stages of development, in addition to practical work on the optimal use of cameras and audio recording, in addition to the participation of students in the "Aswat Festival".
Dr. Tarabay explained that the accompaniment of the students in the workshop will last for a full year, during which the students will carry out special projects under the supervision of professors and trainers of ISS in order to ensure the continuity of training and the productivity of knowledge.