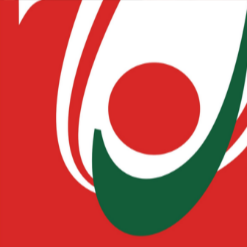 The Lebanese University and the University of Genoa share an online PhD dissertation defense
As Italy faced coronavirus with music and love, it is also facing isolation imposed by coronavirus with education, and was able to demonstrate to the world that there are opportunities for life surpassing the human tragedy experienced today.
In this regard, student Ali Abou Khalil defensed his joint PhD dissertation on 27 March 2020 entitled "Event Driven Tactile Sensors for Artificial Devices" and conducted between the Doctoral School of Science & Technology at the Lebanese University and the University of Genoa - DITEN, through an electronic platform. The online defense joined seven university professors from Lebanon and Italy, including Prof. Hussein Chible, Prof. Ali Hamieh and Prof. Kifah Tout from the Lebanese University, Prof. Maurizio Valle and Dr. Chiara Bartolozzi from the University of Genoa, Prof. Elias Rachid from Saint Joseph University (USJ) and Prof. Massimo Barbaro from the University of Cagliari.
Ali Abu Khalil said that this was a new experience fulfilling the purpose for which it was designed and that it was easy to adapt to, provided that the necessary information is gathered.
Prof. Chible pointed out that the decision to opt for an online defense was taken simultaneously by the Lebanese University and the University of Genoa, a step undertaken in accordance with the circulars published in both universities following the spread of the coronavirus.
He added: "In this defense, we demonstrated as professors from Lebanon and Italy that we are able to challenge difficult circumstances and problems, including the signatures on the defense minutes, which were also made electronically."