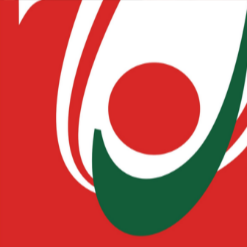 The Lebanese University hosted Professor Hassan Zaraket via Facebook to discuss the importance of hygiene and preventive measures in fighting COVID-19
At the invitation of Prof. Mariana Khayat Al-Sabouri, and the participation of a number of professors and students, the Lebanese University - Institute of Social Sciences (Branch 5), hosted on its Facebook page, Professor Hassan Zarakat, Assistant Professor of Virology at the Faculty of Medicine, the American University of Beirut, in an interactive seminar entitled "Food Safety in the times of Coronavirus".
The seminar was presented by the Professor of Anthropology at the Institute, Prof. Laila Shams El-Din, who considered that such events provide knowledge needed in a time of a global epidemic, which necessitates due confrontation. Prof. Shams El-Din introduced the guest, who is member of WHO COVID-19 Investigation Working Group, member of the Council of International Society for Influenza and other Respiratory Virus Diseases (ISIRV), and a regional expert and consultant on pathogens of viral diseases.
Professor Zaraket started the seminar with a brief overview of COVID-19 origins and stages of development. He warned about the high rate of infections around the world and considered that the healing rate in Lebanon is good, however, caution is needed because we are facing an invisible virus that can infect any person at any moment and in any region and that is likely to be transmitted to others.
Professor Zaraket reaffirmed the importance of social distancing and ventilating closed areas. He explained that COVID-19 is a respiratory virus, which means that it enters the body through the nose, the mouth and the eyes, as they are connected to the respiratory system. Hence, the emphasis is on avoiding to touch the face except after sterilizing the hands. He pointed out that there is yet no scientific evidence that indicates the transmission of the virus through foods via the digestive system, but we should not underestimate the cleanliness and sterilization of the foods we eat.
Thus, Professor Zaraket stressed that hygiene is the key in fighting COVID-19. He provided guidelines related to food safety, the most important of which is to wash hands with soap and water before touching food, vegetables, fruits, meat, etc., sterilize the items that we bring from outside with a dilute chlorine solution, and wash the vegetables and fruits with soap and water before storage.
Professor Zaraket stressed the need to strengthen the immune system of people with diabetes or chronic diseases, through a balanced diet that takes into account the proportion of sugar and fats in foods, because any defect in the immune system increases the possibility of infection. He pointed out that smokers are the most susceptible to infection because their respiratory system is not sound, and warned not to tolerate or underestimate any COVID-19 preventive measures considering them the only way to contain this epidemic.