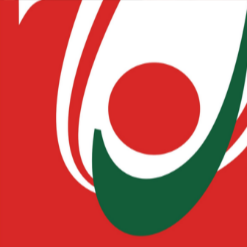 Lebanese University organizes a graduation ceremony for the Master's degree in Military Sciences
The Lebanese University organized a graduation ceremony for the joint Master of Military Sciences with the Fouad Shehab Command and Staff College in the conference room of the Rafik Hariri university campus - Hadath, in the presence of several academic and military personalities.
The President of the Lebanese University, Prof. Bassam Badran, delivered a speech in which he declared: "We gather today to celebrate and congratulate you at a time when our university is crowned with pride for its progress and distinction at national, Arab and international levels. According to the QS ranking, the university was ranked first professionally for its graduates and second academically, for 2024. Results that prove once again that will always triumphs over pessimism. We congratulate you today on obtaining this Master's degree in Military Sciences, the fruit of fruitful cooperation between the Faculty of Law, Political & Administrative Sciences and the CSC. A cooperation that effectively contributes to strengthening the level of national belonging and the ability to work side by side. Together, we are achieving our common goals to preserve national unity and guarantee the cognitive security of young people."
At the end of the ceremony, certificates were handed out to the graduating officers.