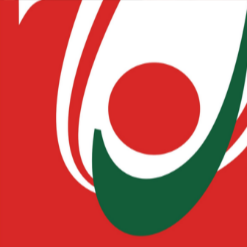 The Lebanese University participates in the Mediterranean Week of Economic Leaders 2022
The Dean of the Faculty of Economics and Business Administration (FEBA), Professor Selim Mekdessi, in his capacity as coordinator of the Sub-Network for Employability at the Union of Mediterranean Universities (UNIMED), participated in the 16th edition of the Mediterranean Week of Economic Leaders (MedaWeek Barcelona), which was organized from 16 to 18 November 2022, at the invitation of the Association of the Chambers of Commerce and Industry of the Mediterranean (ASCAME).
The event was a meeting point for decision makers to discuss the role of the private sector in the social and economic development of Mediterranean countries and to open the doors to the latest projects of regional businessmen.
Through conferences, seminars and workshops, the event was an opportunity to improve communication between industry players, investors, academics and professionals in order to understand the changing trends in education, jobs, sectors and geographies in the Mediterranean region.
This year's edition also aimed to cover four main objectives:
- Identify tangible and innovative solutions and trends for the development of the Mediterranean region and help its economic ecosystem to grow.
- Post-COVID-19 scenario to create a common and innovative space to develop relations between the two shores of the Mediterranean.
- Strengthen the integration of the region to increase investment and exports, create employment opportunities, support emerging businesses, digital transformation and sustainability, and make women and youth groups priority actors.
- Build a common future between the two shores, based on new technologies, innovation, digital transformation, green and blue economy, renewable energy, health, tourism and sustainable food.
As part of the week's activities, Professor Mekdessi participated in a roundtable discussion aimed at strategic planning to meet the skills and labor market requirements for Mediterranean youth.
During his intervention, Professor Mekdessi stressed the need for higher education institutions to abandon the old model of education and replace it with a model based on the development of specialized skills, life skills and digital skills, especially those related to innovation, creativity and entrepreneurship - that is, transforming students into skill providers rather than job seekers to meet the current challenges.