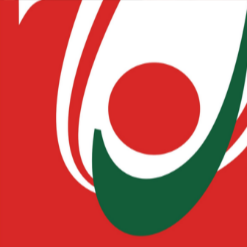 The Lebanese University participates in a psychological intervention plan to fight coronavirus
Since psychological immunity is as important as physical immunity, the National Mental Health Programme (NMHP) of the Ministry of Public Health intends to introduce and implement the "comprehensive psychological intervention plan" to fight coronavirus, in partnership with the World Health Organization, the Lebanese University and International Medical Corps (IMC).
Being the national partner from the beginning of the crisis, the "Psychological Support Group" from the Department of Psychology in the Faculty of Letters & Human Sciences (FLHS) at the Lebanese University, will be joining the "Organized Psychological Support" campaign, which will be providing support, counseling and psychological accompaniment to those in need (coronavirus patients, suspected patients, quarantined patients, and the relevant medical staff).
Dr. Ahmed Rabah, FLHS Dean, pointed out that the "Psychological Support Group" will be composed of professors and graduates who have permission to practice the profession, and their work will be distributed in several axes, including:
Providing support, psychological counseling, and remote counseling (via hotlines);
Forming groups of volunteers with associations and actors in the field of psychological services;
Interfering with psychological treatment in coordination with the Ministry of Health and municipalities.
Dr. Rabah indicated that the Department of Psychology is one of the largest departments in the Middle East, is available at all Faculty branches, and therefore the work of the volunteers will cover all Lebanese territory.
In response to the psychological intervention plan prepared by the Ministry of Health under the supervision of Dr. Rabih Shammai, Dr. Sonia Chamoun (lecturer at the FLHS - Department of Psychology and member of the colloquium committee for the clinical psychologist) will be responsible for coordination between the Ministry and the Lebanese University. The coordination will include listing the names of professors and graduates who expressed their wish to participate in this project, in addition to a group of psychology students taking part in the "Nehna Haddak" (Beside You) initiative, who are ready to spread awareness and implement as many tasks as possible within health and psychological standards.