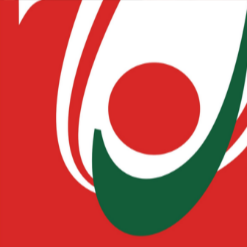 The Lebanese University records a research achievement as part of PRIMA program
In 2018, the European Commission launched PRIMA program (Partnership on Research and Innovation in the Mediterranean Area) to support scientific research and innovations in Mediterranean countries focusing on water, food and rural development management. In the same year, Lebanon signed the PRIMA agreement enabling workers and innovators to benefit from opportunities provided by the program in cooperation with European partners and others and obtain the support needed for conducting joint research projects.
In this context, a group of researchers from the Lebanese University - Faculty of Agronomy, including Dr. Fadi Karam, Dr. Nadine Nassif and Dr. Abdel Halim Mneimneh, prepared a draft project and formed with European and Arab scientific authorities a cooperation network under the sponsorship of the University of Castilla-La Mancha in Spain and with the membership of universities and research institutes from Greece, France and Tunisia. The team conducted a joint project on "the sustainability of eco-agricultural systems in light of the limited water resources in the Mediterranean basin region" entitled SUPROMED project, and presented it to the European Commission to obtain the necessary support and funding.
Nine projects were approved, including SUPROMED among the 196 projects submitted to PRIMA Foundation.
The team visited Prof. Fouad Ayoub, President of the Lebanese University, the NCSR Secretary-General and Prof. Moeen Hamza, Representative of the PRIMA Agreement in Lebanon, to thank them for the continuous support leading to the success of the project.
The team formed of Dr. Karam, Dr. Nassif, Dr. Mneimneh and the General Coordinator of the International Relations Office at the Lebanese University, Prof. Zeinab Saad, participated in the project launch ceremony in Albacete, Spain in October 2019, where the national action plan for the next three years was presented and adopted.
PRIMA paves the way for the private sector to participate in sustainable development projects funded by the European Union and assists in finding solutions to reduce the exacerbation of environmental problems. Thus, DIFAF company headed by the Eng. Hussam Hawwa participated in the project launch ceremony as a representative of the private sector in Lebanon.