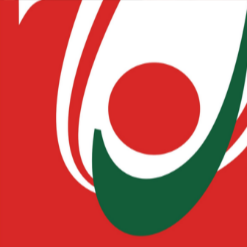 LU key partner of AUF in the evaluation of the work of the Gender Equality Consortium
The AUF has released its final assessment of the achievements of the Gender Equality Consortium to implement SDG5, two years after the formation of the consortium that brings together 11 international Francophone universities.
On 17 March 2023, a workshop was organized to discuss the work of the consortium in some universities around the world, including the Lebanese University, represented by the Dean of the Faculty of Economics & Business Administration, Professor Selim Mekdessi.
The consortium, which was created two years ago with the support of UN Women (HeForShe and WEPs), has provided a space for reflection and participation to raise awareness and take serious action to achieve tangible changes in the gender equality clause, with the participation of:
- Lebanon: Lebanese University
- Egypt: Alexandria University
- Albania: University of Tirana
- Algeria: Abdelhamid Ibn Badis University of Mostaganem
- Cambodia: Royal University of Law and Economic Sciences
- France: CY Cergy Paris University
- Haiti: Quisqueya University
- Madagascar: University of Toamasina
- Morocco: Euromed University Fez
- Uganda: Faculty of Commerce of Makerere University
- Canada - Quebec: Polytechnique Montreal
For two consecutive years, the collaborative work carried out by the universities in the consortium has provided a basis for raising awareness of the goal of gender equality and the fight against discrimination, harassment and violence through awareness courses, trainings and participation in a number of relevant global events.
A "toolbox" composed of free multimedia documentary resources in French was created on the theme of SDG 5, in addition to the implementation of joint projects in cooperation with the International Academy of Francophone Science (AIFS), the Francophone Observatory for Gender Inclusive Development (OFDIG) and the Francophone Network of Women Leaders in Higher Education and Research (RESUFF)
Consortium Report:
https://www.calameo.com/auf/read/006118391a8cbe3fa6769