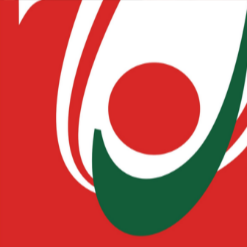 Student Carina Antoun excels in the defense of her PhD dissertation
Student Carina Antoun was awarded the honorary degree with a special verbal congratulations from the committee discussing the PhD dissertation that she prepared in partnership between the Doctoral School of Science & Technology at the Lebanese University and the French University of Lorraine and in cooperation with the Faculty of Engineering - IMT-Mines Alès.
The dissertation entitled: "Innovative and biobased fireproofing process for lignocellulosic materials" focused on the use of "phytic acid" extracted from sunflower waste to develop natural fibers and wood panels that are 100% non-combustible using environmentally friendly materials.
Carina was supervised by Professor Roland El Hajj and Professor Michel Nakhl from the Lebanese University, Professor Nicolas Brosse from the University of Lorraine and Dr. Rodolphe Sonnier from the IMT-Mines Alès.
On her studies at the Lebanese University, Carina says: "I am in France today, thanks to the Lebanese University and the level of education I acquired. My experience with professors at the master and doctoral levels was very good in terms of daily and professional follow-up despite all the difficult circumstances that Lebanon and its national university are going through".