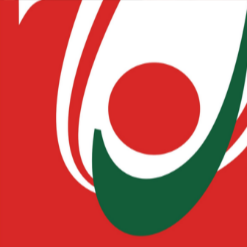 Students of the Lebanese University invest in awareness to serve humanity
"Give, to Give Life" is the slogan of a voluntary initiative with humanitarian objectives initiated by the LU students – Faculty of Information, Branch 1 (1st year – Public Relations), within the framework of the applied part of the course (Public Relations & Advertising) under the supervision of Dr. Hatem Al-Zain.
The idea of the volunteer project started in November of the academic year (2019 - 2020), and turned into an awareness campaign for organ donation in cooperation with the "National Organization for Organ and Tissue Donation and Transplant" (NOD).
Dr. Al-Zain indicated that the volunteer team consisted of 15 students whose tasks were distributed in several directions among which:
Communicating with the Ministry of Health, doctors, religious authorities, and relevant organizations;
Designing the campaign slogan and preparing promotional posters;
Following up with media and advertising through social media;
Preparing all logistics necessary to launch the campaign.
The team included students Fatima Chahla, Fatima Kamar El-Din, Christine Raad, Maryam Fawaz, Maryam Hazimeh, Mahdi Makkawi, Nader Chams, Nathalie Barjawi, Najmat Al-Sabah Abboud, Nour Serhan, Nour Choumar, Nour Kiwan, Nour Mrad, Nourhan Jaber and Hadil Fidda.
Dr. Al-Zain talked about the enthusiasm and seriousness of the students to launch the campaign that was preceded by preparatory sessions and followed by evaluations, in addition to the high level of coordination with NOD.
Dr. Imad Bashir, Director of the Faculty of Information (Branch 1) pointed out that the campaign comes within the scope of training to launch media and advertising campaigns and promote issues that serve humanity. He added: "We, at the Faculty of Information, are trying to shed more light on human and social issues and bring views closer thereto. Organ donation is important and we should focus on this issue to save lives."
In this context, Dr. Bashir pointed out that the Faculty of Information provides all facilities necessary for the students to carry out such campaigns to include education for all. The Faculty hosts intensive lectures and seminars to provide health and social awareness, including those provided by the Lebanese Red Cross to spread the culture of blood donation among others.
Dr. Bashir considered that investing in awareness is an integrated social and humanitarian project, starting from the principle of accountability towards humanity, and the students are aware of the needs and requirements of their environment, hence the campaign.
Regarding the campaign, student Nader Chams (1st year - Public Relations) considered the support of stakeholders of any initiative enhances its presence and continuity, but the circumstances witnessed in Lebanon during the past months have limited our activity and the ability to expand our relations. However, the campaign welcomes any volunteers from other LU faculties in the future. He also pointed out that the campaign aimed to correct misleading information regarding organ donation from the medical and religious aspects, and to stress the importance of intensifying efforts to increase the number of donors.