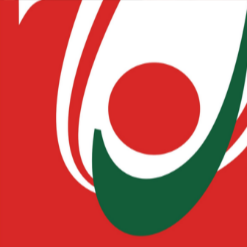 Moussa Sweidan wins the golden medal at the "Istanbul International Inventions Fair"
Moussa Sweidan, Technical Trainer at the Faculty of Pedagogy, won the golden medal at the Istanbul International Inventions Fair (ISIF 2021) on 29 September 2021, held in its 6th edition within the Technology and Science Festival (TEKNOFEST).
Sweidan presented to the exhibition an educational project "Kindergarten Virtual Robotics Education" related to a virtual educational curriculum for kindergarten students. The project was classified in category "A" and received a patent signed by the head of the Turkish Patent and Trademark Office.
TEKNOFEST is the first technology fair in the Middle East, organized yearly in Turkey, and includes within its pavilions dozens of industries, military and technological innovations, with the participation of hundreds of inventors and students from around the world.
It is noteworthy that Sweidan won two golden and silver awards for his development of a robot to protect the elderly and children from Covid-19 at the "Inventions VS Corona Contest" organized in Turkey online in June 2020 under the auspices and supervision of the "International Federation of Inventors' Associations" (IFIA).