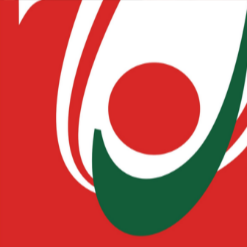 Graduate Hala El Kouch wins in the International Documentary Film Festival in Amsterdam
The International Documentary Film Festival Amsterdam (IDFA 2022) has chosen graduate director Hala El Kouch on 3 May 2022 to be part of its "Project Space" program aimed at supporting artistic talents in the world of cinema.
Out of 260 projects, it was decided to support only sixteen films within Project Space 2022, and Hala will participate in her movie "The Place Where I Belong".
The movie describes the situation after the Beirut port explosion and conveys the pain of the Lebanese people in a different and innovative way.
It is noteworthy that Hala participated in +20 international film festivals, and won the "Best Narrative Short Film" award in international festivals such as: European Film Festival, Beirut Greek Film Festival, Lebanese Film Festival in Canada and others.
Hala movie "The Perfect Picture" participated in about twenty festivals and won six awards, the last of which was within "Women voices now" in Los Angeles. In 2021, Hala received an award in the photography competition, winning the title of Canon's "Woman with Vision" in the Middle East.
Hala holds a BA in Film & Television and a Master in Film Directing from the Faculty of Fine Arts & Architecture.
About her experience at the Lebanese University, she says: "The journey of five years of my life at the Lebanese University, which I will never forget in my life. In this university, our character is refined. The professors gave us the keys and directed us to the doors of success, but this success is conditional on perseverance and passion. The Lebanese University builds a person ready for the labor market, loaded with the necessary tools and equipment, and the evidence is that the most successful people today in the world of acting and directing are its graduates. The Lebanese University should not be left aside, and I wish there was more financial support for this university."