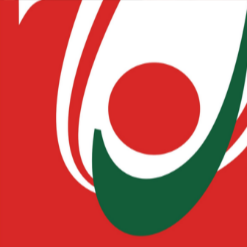 Lebanese University graduate Rabih Ahmad Kassab wins with "areeba" the Best Digital Wallet Award for 2020
"Global Business Outlook" magazine awarded the Lebanese University graduate, Engineer Rabih Ahmad Kassab, the Best Digital Wallet Award for 2020, after designing and launching with a group of experts and programmers at "areeba" company for financial services, the first digital payment platform named "Zaky" approved by the Central Bank in Lebanon.
Engineer Rabih, graduated from the Faculty of Technology at the Lebanese University with a BA in Informatics Networks Engineering in 2003, then moved to France, where he pursued his postgraduate studies as an engineer at the Grenoble Institute of Technology and graduated in 2006.
Rabih points out that Zaky is a free mobile payment app that allows the user to complete transactions easily and securely, as it is not directly linked to any bank, and both bank customers and non-customers may use it.
Regarding the roadmap for Zaky platform, Rabih says: "In line with the need to perform digital transformation in Lebanon and the world, and move towards a policy of non-use of banknotes and improve electronic payment solutions through fintech innovation, more features and characteristics will be added in the coming years to enable customers to use Zaky as a single platform for conducting all daily payments in a fast and appropriate way everywhere and anytime, in addition to the efforts being made to launch the platform in various regions of the Middle East.
Regarding his studies at the Lebanese University, Rabih says: "For any person who follows the labor market, he realizes that the Lebanese University is one of the best universities. After my three years of study at the Faculty of Technology in Sidon, I was able to easily integrate into the labor market because the Faculty curriculum is highly based on practical experiences."
He added: "The Lebanese University has the right to receive greater national attention because it is the mother university and the basis for higher education in Lebanon. Its professors are among the best professors and they have great merit in helping us inside and outside the faculty".
To use and download Zaky app: www.zaky.com
Award Link: https://www.globalbusinessoutlook.com/award-winners-2020-finance/page/2/