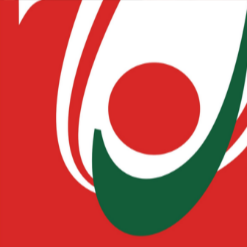 The Faculty of Agronomy wins the "PRIMA-section I" program
The Faculty of Agronomy obtained approval and funding of the European Commission program "PRIMA-2021", which aims at supporting research and scientific innovations in the Mediterranean countries, for the research project entitled "PASTINNOVA". The faculty participated in cooperation with a number of partners within a scientific cooperation network sponsored by "Agricultural Economic Research Institute" (AGRERI) and "Hellenic Agricultural Organization".
PASTINNOVA aims to enhance the sustainability, profitability and resilience of small-scale pastoral farms by introducing innovations, business and organizational models to realize their full potential and facilitate their access to markets.
The Dean of the Faculty of Agronomy, Professor Nadine Nassif, visited the President Bassam Badran, accompanied by the coordinator of the Lebanese team and the Head of the Plant Production Department at the Faculty, Professor Lamis Shalak. She presented the work plan and the stages of implementation and thanked him for the continuous support.
President Badran stressed the importance of this project, its research value, and the new technologies it will present and the general scientific benefit at the national and global levels.